Futures Trading Education
Learn to trade profitably forever
Averages 2,000 points monthly
"Since I signed up to your Platinum service in December 2015, my trading has improved immeasurably. Your knowledge, insight and experience in the markets is quite incredible, with a 80% plus strike rate across nine markets. The daily commentary alone is worth the money, let alone taking the trades and I cannot recommend your platinum service enough for anyone who wants to avoid the daily pitfalls of financial trading. Keep it up and I look forward to many years reading and trading on your service."
Don Morrissey
US President Trump's 40 minute address to the UN, in which he described N. Korea leader Kim Jong UN as "Rocket man on a suicide mission for himself and his regime" was the highlight of one of the quietest trading sessions so far this year. FX market response to President Trump's threat to wipe out N. Korea is to see the AUD and NZD at the top of the FX file and both the JPY and CHF – the two traditional safe havens – at or close to the bottom. Treasury yields are fractionally higher, 10yr yields now at the highest level in just over a month at 2.24%, despite which the US Dollar is softer in Index terms (e.g. the narrow DXY -0.25%). As has been the case of late, this is more a function of idiosyncratic gains for some other currencies than a market judgement on the dollar itself.
To mark my 1425th issue of Tradernoble Daily Commentary I am offering a special 2 year rate of Euro 2750 for my Platinum Service which includes 1 to 4 updated emails throughout the trading day. This offer is open to both new and existing members and if anyone if interested in this offer can you please contact me on bryan@tradernoble.com for details.
For anyone following my Platinum Service none of my calls got hit yesterday and I am still ahead by 235 points for September, having made 1560 points in August, 1096 in July, 1023 in June, 1076 in May, 1375 in April, 1335 in March, 1481 in February and 1734 in January. Since I started this New Platinum Service in June 2015 it has averaged a monthly gain of over 1700 points.
Both Sterling and the Canadian Dollar closed lower on the  latest Bank of Canada and Bank of England utterances, helping the US Dollar move ahead again aided too by modestly higher US Treasury yields (10s +2bps to 2.23%). These moves lower saw the Australian Dollar...
Another day on and Sterling has again been the star performer in the currency markets. Following on from Bank of England Governor Carney's warning that the BoE might have to adjust policy in coming months, MPC member Gertjan Vlieghe – regarded as dovish untill...
BECOME A
MEMBER
Premium Membership ensures that you receive Daily Educational Updates which are issued by 9:30am GMT each morning. Membership is €45.00 per month and will be renewed automatically until cancelled.
Platinum Membership gives you the benefit of the Premium subscription, plus an additional update through the day.
About TraderNoble
Trading – like any other profession – requires a lot of self education, adherence to some fundamental principles and continuous research.
TraderNoble, through its daily blog and premium content, is here to teach you, the active or student trader, something of my extensive knowledge of the markets, suggested methods to use and of course, mistakes to avoid.
Bryan Noble, Founder


"Brian, I use McHugh and Inger to help form my opinion. I have been using your levels to confirm my trades before entry and have for the first time achieved my 300 point target for the month. Your website has helped remove casual trades from my performance. The guidance is clear and simple. Many Thanks."
Ronnie McArdle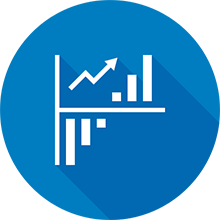 TRADING STRATEGIES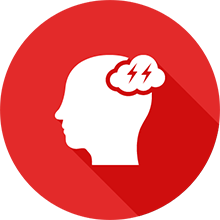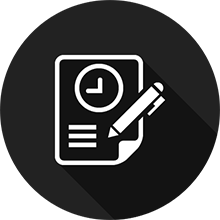 TRADING RESOURCES