Futures Trading Education
Learn to trade profitably forever
Averages 2,000 points monthly
"Since I signed up to your Platinum service in December 2015, my trading has improved immeasurably. Your knowledge, insight and experience in the markets is quite incredible, with a 80% plus strike rate across nine markets. The daily commentary alone is worth the money, let alone taking the trades and I cannot recommend your platinum service enough for anyone who wants to avoid the daily pitfalls of financial trading. Keep it up and I look forward to many years reading and trading on your service."
Don Morrissey
More focus on the US economy and the US Dollar yesterday in the wake of a spate of interviews given by now-confirmed US Treasury Secretary Steve Mnuchin. He gave his first interview with the Wall Street Journal om Wednesday and followed that up yesterday with two more interviews with CNBC and Bloomberg TV. The USD has had a mixed 24 hours or so in response. It's all sounded quite measured and careful. No labelling of China as a currency manipulator, development of tax plans and firm intentions to lift US growth but not to be evident till late next year. No immediate tick either to a border tax and little to nothing on infrastructure. The USD overall has been softer in response. In his Wall Street interview he emphasised the importance of lifting growth to 3% and the priority the Administration is devoting to its tax plans. He said the White House is now working with Congressional Republicans, aiming to get legislation passed by the August recess, an "ambitious timeline" he recognised, adding "it could slip to later in the year".
To mark my 1275th issue of Tradernoble Daily Commentary I am offering a special 2 year rate of Euro 2750 for my Platinum Service which includes 1/4 updated emails throughout the trading day. This offer is open to both new and existing members and if anyone is interested can you please contact me on bryan@tradernoble.com for details.
For anyone following my Platinum Service it made 139 points yesterday and is now ahead by 1391 points for February having made 1734 points in January, 1351 in December, 1971 in November and 1582 in October. The previous four months saw gains of 1142, 1782, 1682 and 2550 points respectively. Since I started this Platinum Service in June 2015 it has averaged a monthly gain of over 1800 points.
It is a rather odd world scene right now. Geopolitical factors abound across the globe, with markets again focusing on European politics again, but despite all this and the uncertain shape of US growth, tax and trade policies, the global economy has started the year...
Strong European data failed to excite markets – the exception being equities – as the upcoming French Presidential elections take centre stage. Betting markets now ascribe Eurosceptic Le Pen a 34.2% chance of winning, while a poll by Elable for L'Express Magazine...
BECOME A
MEMBER
Premium Membership ensures that you receive Daily Educational Updates which are issued by 9:30am GMT each morning. Membership is €45.00 per month and will be renewed automatically until cancelled.
Platinum Membership gives you the benefit of the Premium subscription, plus an additional update through the day.
About TraderNoble
Trading – like any other profession – requires a lot of self education, adherence to some fundamental principles and continuous research.
TraderNoble, through its daily blog and premium content, is here to teach you, the active or student trader, something of my extensive knowledge of the markets, suggested methods to use and of course, mistakes to avoid.
Bryan Noble, Founder


"Brian, I use McHugh and Inger to help form my opinion. I have been using your levels to confirm my trades before entry and have for the first time achieved my 300 point target for the month. Your website has helped remove casual trades from my performance. The guidance is clear and simple. Many Thanks."
Ronnie McArdle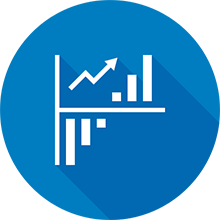 TRADING STRATEGIES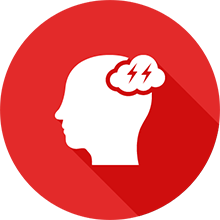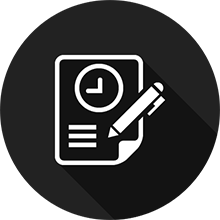 TRADING RESOURCES